REVIEWS FOR BUDGET RENT A CAR
You do not require a handbook to rent a car. Simply select easy, simple and smart on the wallet. This is fun to do. One of the best car rental brands in the world is the budget car rental brand.  It has exactly 3,350 locations in the world in over a hundred and twenty places. It offers vehicle rental services to travelers. It is the second largest truck rental service in the US with a network of about 1,650 locations.
Also Read: Kelley Blue Book for Motorcycles To check Value of Your Motorbike
The budget car rental is owned by Avis Budget Group, Inc. All over the world, they license and brand it.
How to contact the company ''Budget Rent A Car''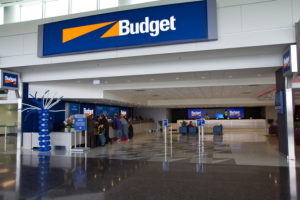 Go to the budget website and check on the page where you would find ''Common Questions''. The website is www.budget.com.  When you get there, you would see the answers to your question. There are several options to choose from if you do not find the answer to your question.
On the Budget website, click on the ''customer care'' tab to enable you access the E- mail assistance form, if your preference is to email your concern or question.
Contact budget reservations for reservation query on (800) 218-7992 anytime in the day. Budget customer service can also be contacted on (800) 214-6094 from 7:30 am to 7:30 pm every day.
You would also discover on the budget website, the online reservation system every hour in the day. A vehicle rental can be altered, canceled, reserved or viewed without making a phone call.
Credit Card Usage Details: Your credit card details will be requested when renting a vehicle through budget. A ''hold'' on your credit card will be placed by budget. This is done so that budget can determine if you can cover the cost of your rental.
It is important to note that a hold on your credit card will be requested by budget for the overall rental amount with an addition of 25% or $200. Individual budget location usually affects the amount. The additional amount help by Budget will be returned at the time of vehicle hand over.
Deposit Amount: A deposit is usually required by budget before renting a vehicle. Location affects deposit details.
Debit cards: Some budget location recognizes and accepts debit cards. Due to estimated rental services, budget will still place a hold on your debit card, just like the credit card. A number of factors can influence budget to increase the amount.
Some locations will allow the payment of rental charges with the use of debit card when the vehicle is returned. Individuals under twenty-five years of age cannot pay for rental with a debit card.
There are exceptions, however. There are different deposit requirements; however, it depends on the type of rental. Minimum deposits requirement also varies, depending on individual budget location.
A $100 is the least amount budget will hold on your credit or debit card if your vehicle rental has been paid for or your auto insurance has been covered.